Location:Home >>The original coal rotary air deviceThe original coal rotary air device
Energy Conservation and Consumption Reduction Expe
Energy Conservation and Consumption Reduction Expert System of Steel Ball Coal Mill in the Power Station Boiler
-----------One-off input for long-term benefits!
Energy conservation principles
According to crushing law, surface area of crushed object is in direct proportion to stress it suffered. For 1 steel ball and 1 piece of coal, the larger the diameter of steel ball is, the larger the smashing force will be and the better the smashing effects will be when coal in the coal mill is smashed by steel ball. However, the number of coal in the coal mill is indefinite and point contact occurs when steel ball is used to smash coal. Smashing surface will be very limited when large steel ball is used for smashing. If large steel ball is replaced by small steel ball of the same mass, smashing surface will be increased in multiples, thereby improving the coal grinding efficiency.
Anticipated effects
Reduce power of coal mill by about 15%-30% so as to lower the unit consumption of coal grainding and power consumption rate;
Reduce ball wear by 50%-70% and save the balls used enormously;
Improve pulverization precision by 10%-60% so as to improve the boiler efficiency and reduce coal consumption;
Reduce the maintenance workload of ball adding and make time interval required for supplementing or adding ball to be more than 2000 hours;
Minimize the wear and tear of coal mill and reduce the maintenance workload;
Reduce the mechanical thermal of coal mill during under load operation, lower the internal temperature of coal mill effectively and solve the fire-hazardous problem inside the ball mill during the under load operation.
From the perspective of overall combustion of boiler, adjust pulverized coal fineness for combustor at each level, lower the excess air coefficient and ensure the safe and economical boiler combustion;
Reduce emission load of carbon dioxide, sulfur dioxide and nitrous oxides;
Performance features of ultra high chromium rare earth grinding ball
High Chrome content; hardness (HRC)≥60;
Consistent hardness inside and outside and difference of hardness between surface layer and the core part less than one unit;
Use oil cooling to ensure that crushing rate is equal to or less than 0.1%, far higher than related national standards;
Use case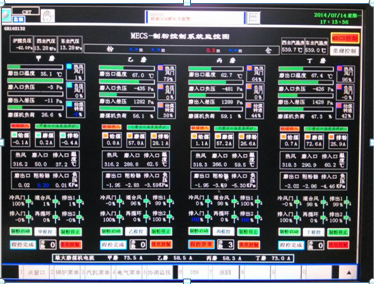 In November 2013 and June 2014, mill C and B of No. 3 boiler have been transformed by some plant of Datang International with obvious energy-saving effects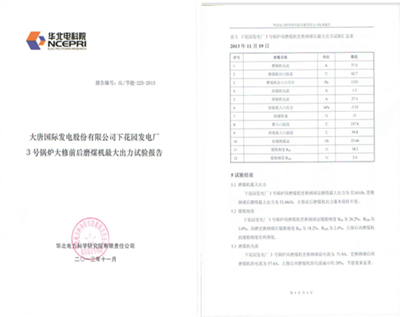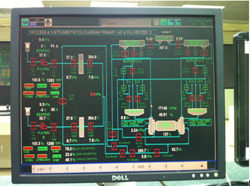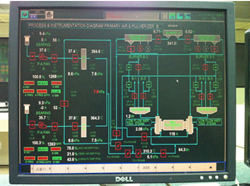 In December 2013, mill B of No. 5 boiler has been transformed by some plant of Guodian and good operating and energy-saving effects have been achieved after the performance test. Please see the following for test report: